Here are some exclusive photos from filming this afternoon.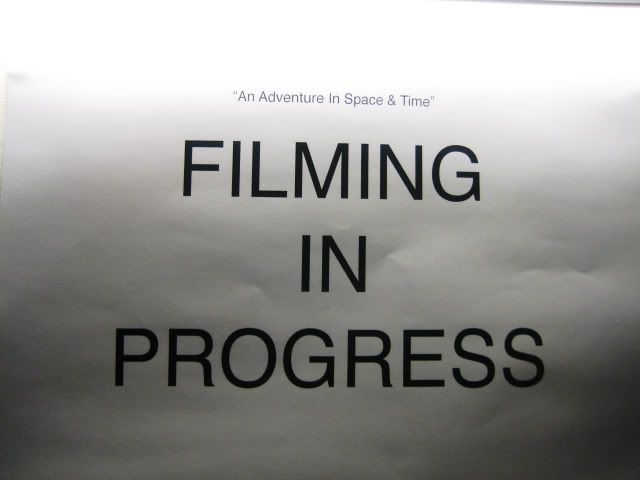 Redressed rear corridor with 1960's lighting.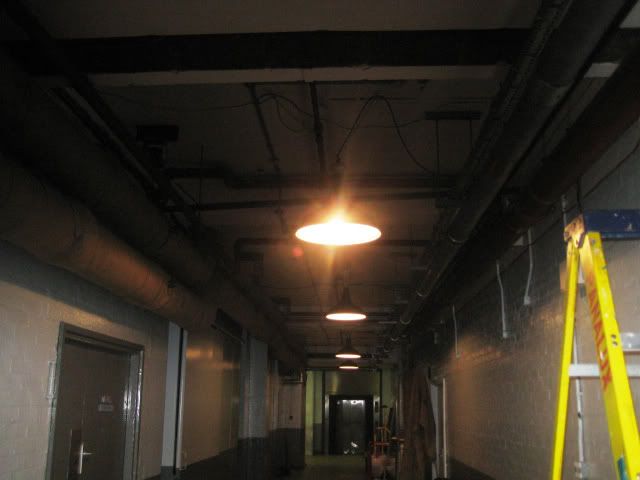 Sydney & Verity in discussion. Sydney is telling his secretary that he's going to launch a new year round show full of adventures in space and time.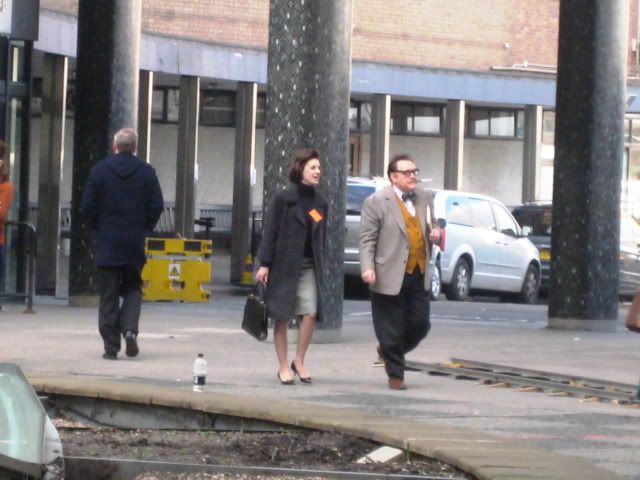 Reception, complete with extras, redressed for 1963.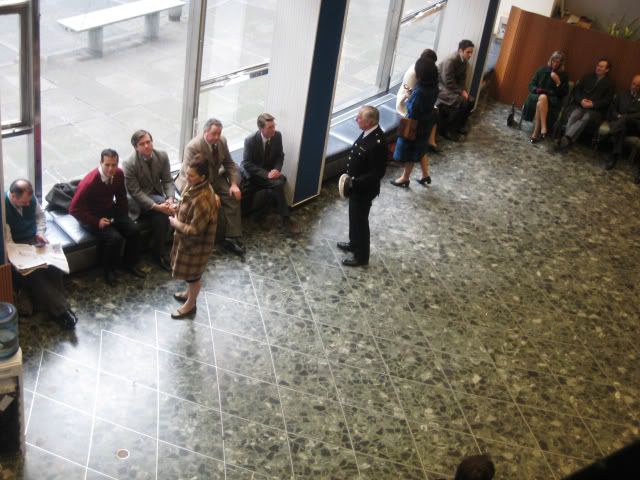 Attention to detail. Newman's Jensen Interceptor has a valid Road Tax Disc!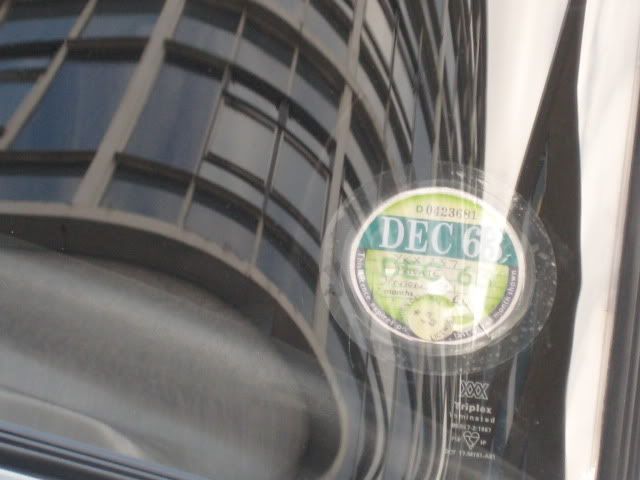 New/old signage!
Brian Cox as Sydney Newman prepping for a scene where he exits his car and has a passing chat with the Commissionaire. Notice how they've tried to black out modern yellow box and disabled badge signage.