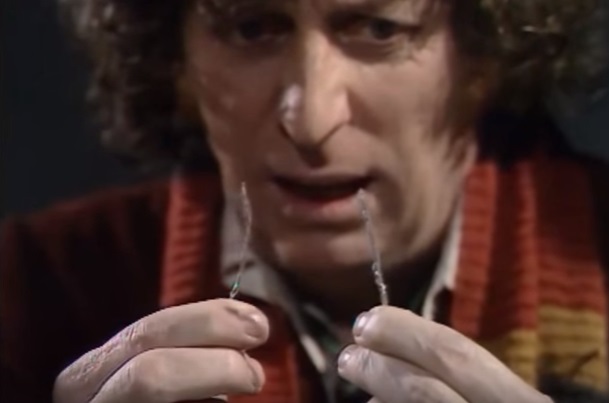 "Listen, if someone who knew the future pointed out a child to you and told you that that child would grow up totally evil, to be a ruthless dictator who would destroy millions of lives, could you then kill that child?"

"We're talking about the Daleks, the most evil creatures ever invented, you must destroy them!"

When saving one life kills millions...
New Who revived an interesting point first made in GENESIS OF THE DALEKS when young Davros was stranded in a

(very bizarre)

minefield, with only the Doctor able to save him.
But did the story have the correct resolution?
At the end of the day, and knowing the future as he does, should the Doctor, in fact, leave Davros - or, indeed, any dictator from our very real-life history - to their fate, if saving them from it condemns millions of others to untold suffering and lost lives?



See also.....
Rate "The Magician's Apprentice" & "The Witch's Familiar":
viewtopic.php?f=49&t=4239
viewtopic.php?f=49&t=4240

Rate "Genesis of the Daleks":
viewtopic.php?f=67&t=7760
.