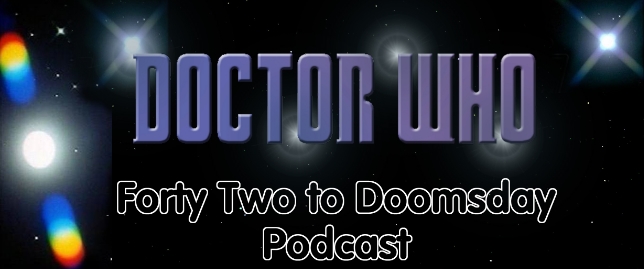 The 42 to Doomsday boys are back with two new podcasts!
In the second installment they discuss the missing episodes omni-rumour and in the third share their thoughts on Richard Marson's book The Life and Scandalous Times of John Nathan-Turner.
#2 The Missing Episode Omni-Rumour Cast
Never one to be ahead of the curve, 42 to Doomsday finally talks about missing episodes, and the current voracious rumour that has gripped online fandom for months.
Mark and Rob give a brief history of what missing episodes are, then dissect some of the components to the omni-rumour.  After that, they talk about their favourite 'orphan' episodes and what stories they'd most like to see back in the archives.
Note: Rob mentions that a return from the ABC to the BBC occurred in July 1975.  The correct date was June 1975.  He also mentions one or two black and white 'stories' were filmed in 35mm film.  He meant to say one or two black and white 'episodes' were filmed in 35mm film.
#3 The Scandalous Life and Times of 42 to Doomsday
42 to Doomsday returns to your ears with a discussion about Richard Marson's biography of John Nathan-Turner. Not only do they go deep, real deep about what they thought of the book and JNT after reading it, but they touch on Father's Day in Australia, and have a chat about what they've been reading/watching of a Doctor Who nature.
42 to Doomsday podcast #1 can be heard HERE.