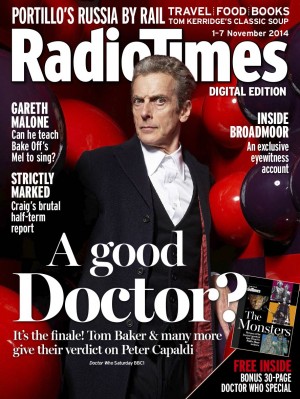 This week's edition of Radio Times features Peter Capaldi as the Doctor on the front cover as the magazine looks forward to the first part of this season's two-part series finale, Dark Water.
The magazine's digital version also includes a 30 page Monster supplement, showcasing some of the of the Doctor's deadliest enemies courtesy of the Radio Times archive.
The Radio Times, covering television and radio programming for 1st-7th November, is available online and in shops now.
Thanks to Radio Times