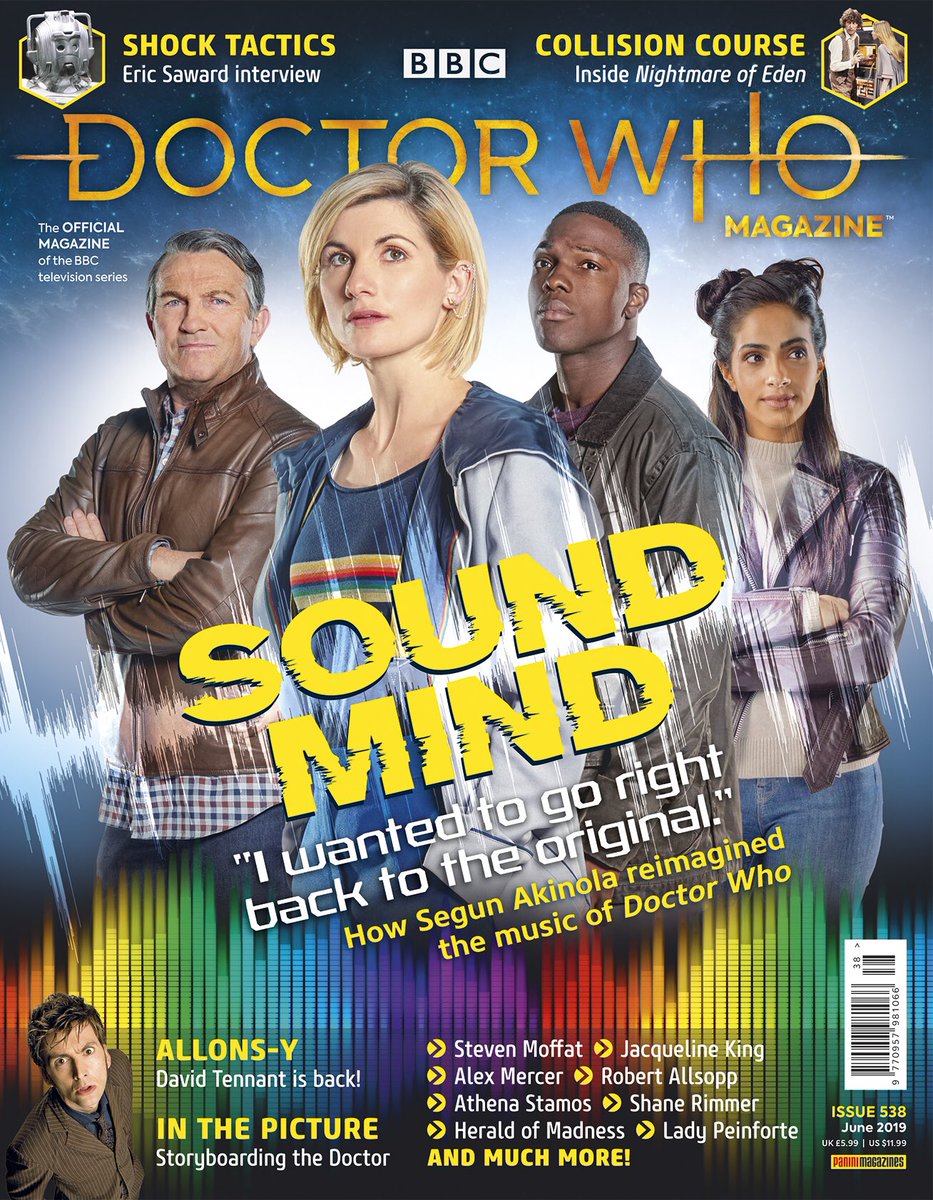 AN EXCLUSIVE INTERVIEW WITH NEW COMPOSER SEGUN AKINOLA – ONLY IN DOCTOR WHO MAGAZINE 538!
This issue also includes:
A candid interview with Eric Saward, Doctor Who's longest-serving script editor.
Former showrunner Steven Moffat discusses Eric's legacy.
Robert Allsopp describes his unusual contributions to Doctor Who's prop and costume departments – from the Sylvester McCoy episodes to the present day.
Alex Mercer describes what it's like to be one of the current producers of Doctor Who.
Storyboard artist James Iles talks us through some of his stunning illustrations.
Jacqueline King – aka Sylvia Noble – answers questions from the TARDIS tin.
A tribute to Shane Rimmer, who guest starred in The Gunfighters in 1966.
Part Four of Herald of Madness, a new comic strip adventure featuring the Thirteenth Doctor and her friends.
How one cosplayer became the War Doctor's companion.
The Fact of Fiction explores the 1979 story Nightmare of Eden.
The Blogs of Doom, audio reviews, previews, news, prize-winning competitions and much, much more!
DWM 538 is on sale from 2 May, priced £5.99.
With kind thanks to those folks at DWM