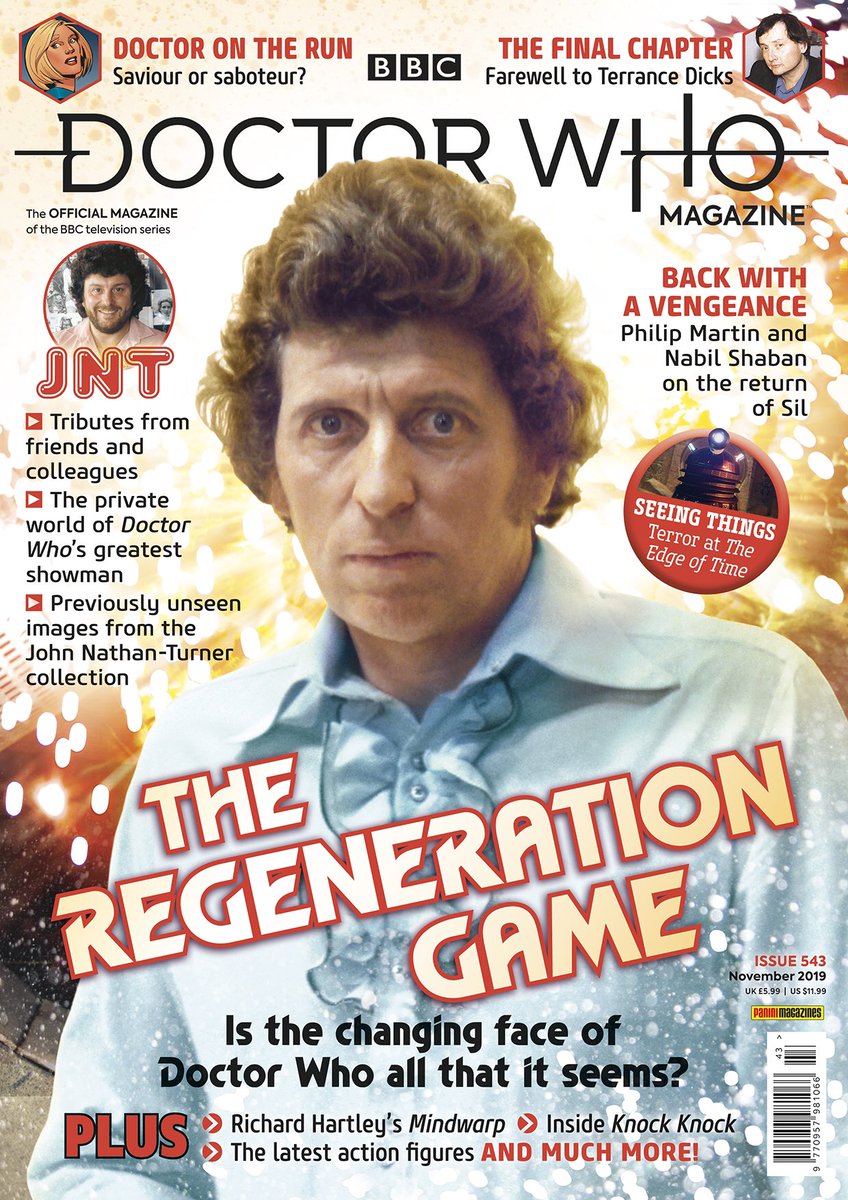 THE JOHN NATHAN-TURNER LEGACY
A new perspective on Doctor Who's longest-serving producer, featuring previously unseen images from his own scrapbooks!
Highlights of this issue include:
Doctor Who script editor Andrew Cartmel describes working with John Nathan-Turner.
Sophie Aldred explains how JNT changed her life.
Stephen Cranford on what it was like to know JNT as a friend.
Writer Philip Martin and actor Nabil Shaban reveal Sil and the Devil Seeds of Arodor.
Composer Richard Hartley on recreating his score for 1986's 'Mindwarp'.
An investigation into the deepest mysteries of regeneration.
Your at-a-glance guide to Doctor Who's post-regeneration stories.
An interview with the creators of the new VR game The Edge of Time.
The Fact of Fiction explores the 2017 story Knock Knock.
DWM's verdict on Doctor Who: The Collection – Season 23.
Part One of Mistress of Chaos, a new comic-strip adventure featuring the Thirteenth Doctor and her friends.
The Blogs of Doom, audio reviews, previews, news, prize-winning competitions and much, much more!
On sale from Thursday 19 September 2019 £5.99 (UK)
BUY NOW