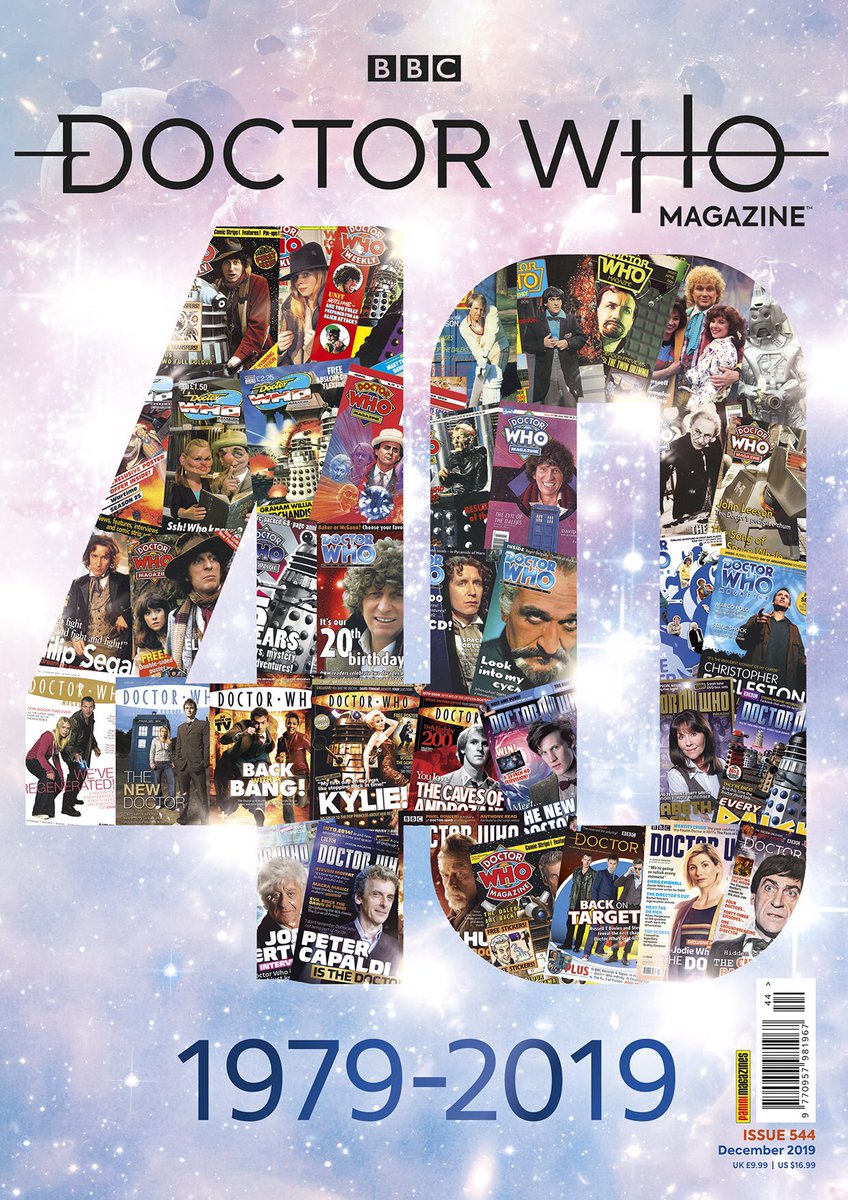 DOCTOR WHO MAGAZINE CELEBRATES ITS 40TH ANNIVERSARY!
The celebratory issue comes with:
A 100-MINUTE DOCTOR WHO DVD including exclusive and previously unseen material.
A 32-PAGE SUPPLEMENT featuring an index of DWM and its sister publications, from 1979 to the present day.
A DOWNLOAD CODE for 11 complete hour-long audio adventures from Big Finish.
Other highlights of this issue include:
Exclusive interviews with showrunners Chris Chibnall, Russell T Davies and Steven Moffat.
Doctor Who Weekly's founding editor Dez Skinn and its original features writer Jeremy Bentham reunite to discuss the magazine's earliest days.
Doctor Who writer Paul Cornell pays tribute to his friend and mentor Terrance Dicks.
A previously unpublished interview with Terrance Dicks, in which he remembers his working life away from Doctor Who.
Highlights from the original, unpublished manuscript of The Eight Doctors, Terrance's first commission for BBC Books' range of original Doctor Who
Professional Doctor Who fiction writers select highlights of Terrance's Target novelisations and other books.
A look back at how readers' views of Doctor Who episodes, as expressed in DWM's Season Survey results, have evolved over the last four decades.
The Fact of Fiction explores the 1979 story The Creature from the Pit.
A fiendishly difficult quiz, all about the first 40 years of Doctor Who Magazine.
Part Two of Mistress of Chaos, a new comic-strip adventure featuring the Thirteenth Doctor and her friends.
Audio reviews, previews, news, prize-winning competitions and much, much more!
On sale from Thursday 17 October 2019 £9.99 (UK)