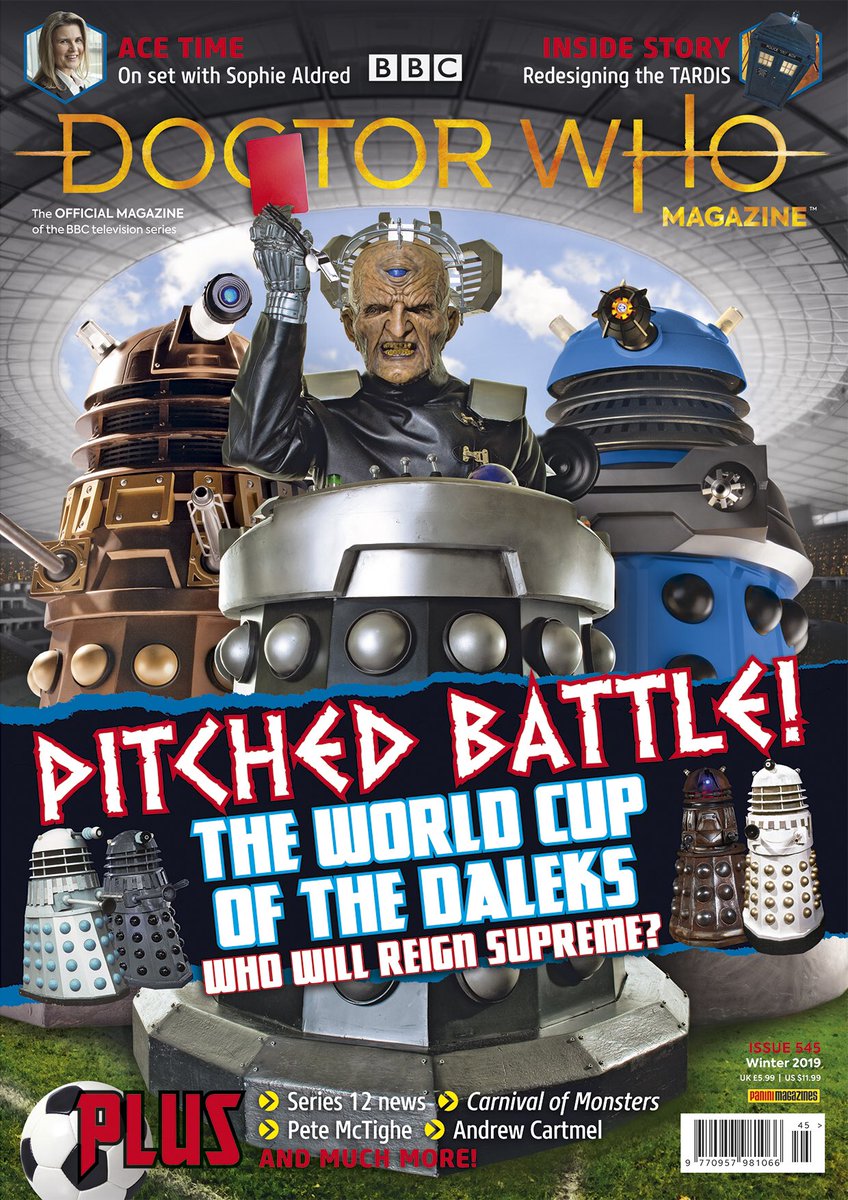 THE WORLD CUP OF THE DALEKS
Thirty-two Dalek stories battled for supremacy in our epic Twitter contest. Which is the fans' favourite?
Highlights of this issue include:
A 16-page celebration of the Daleks, including the results of DWM's online tournament.
An exclusive Series 12 update.
Writer and director Pete McTighe goes behind the scenes on The Promise, his new trailer for the Season 26 Blu-ray box set.
Sophie Aldred discusses her on-screen return as Ace.
Production designer Arwel Jones gives DWM a tour of the Thirteenth Doctor's TARDIS.
The first part of an exclusive interview with former script editor Andrew Cartmel.
A preview of Tiny Rebel's final Doctor Who: Infinity
The Fact of Fiction explores the 1973 story Carnival of Monsters.
The answers to last issue's fiendishly difficult quiz about the first 40 years of DWM.
Part Three of Mistress of Chaos, a new comic-strip adventure featuring the Thirteenth Doctor and her friends.
The Blogs of Doom, audio and book reviews, previews, news, prize-winning competitions and much, much more!
On sale from Thursday 14 November 2019 £5.99 (UK)