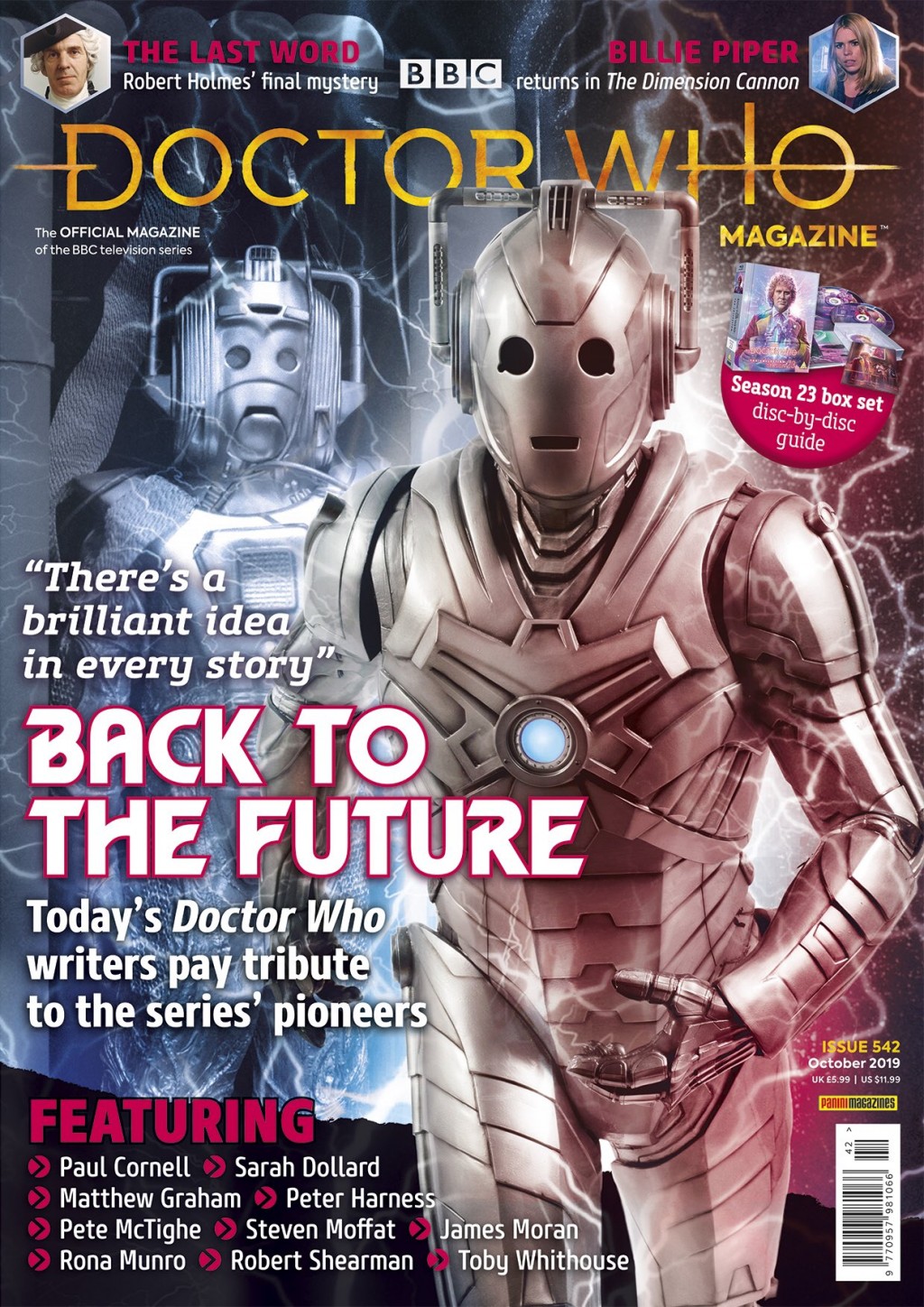 TODAY'S DOCTOR WHO WRITERS PAY TRIBUTE TO THE SERIES' PIONEERS
Featuring exclusive contributions from: Paul Cornell, Sarah Dollard, Matthew Graham, Peter Harness, Pete McTighe, Steven Moffat, James Moran, Rona Munro, Robert Shearman and Toby Whithouse.
This issue also includes:
Exclusive interviews with Billie Piper and Camille Coduri ahead of Big Finish's new audio series Rose Tyler: The Dimension Cannon.
The Robots of Ravolox– investigating Robert Holmes final mystery.
Bonnie Langford answers questions from the TARDIS tin.
1980s script editor Eric Saward reflects on the troubled production of The Trial of a Time Lord.
The Trial of a Time Lord on trial: could it be Doctor Who's most underrated story?
The Fact of Fiction explores the 2008 Tenth Doctor story Planet of the Ood.
An exclusive preview of Doctor Who: The Collection – Season 23.
Part Three of Power of the Mobox, a new comic-strip adventure featuring the Thirteenth Doctor and her friends.
The Blogs of Doom, audio reviews, previews, news, prize-winning competitions and much, much more!
On sale from Thursday 22 August 2019 £5.99 (UK)