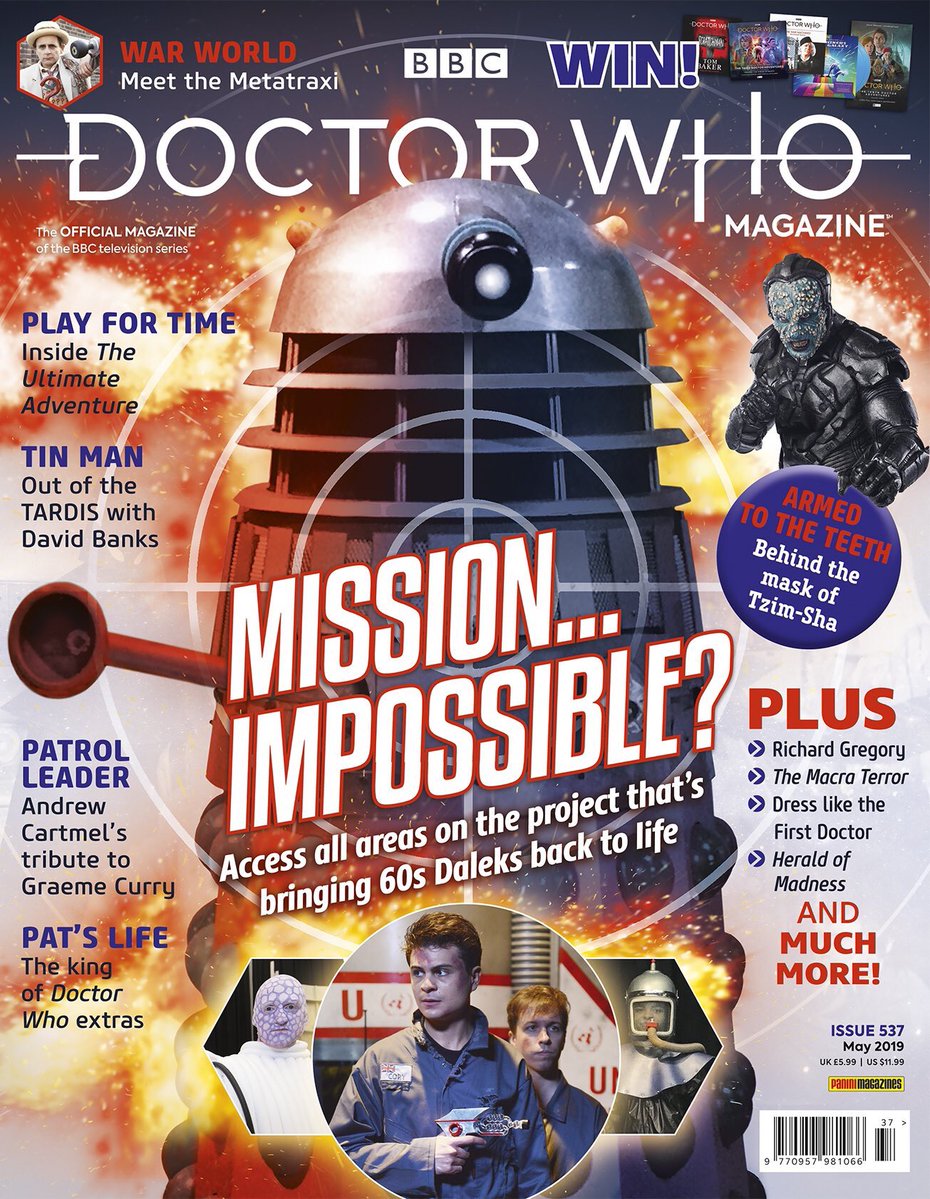 DOCTOR WHO MAGAZINE 537 REVEALS THE REMAKE OF MISSION TO THE UNKNOWN!
This issue also includes:
What does it takes to become a Stenza warrior? Actor Samuel Oatley explains.
An interview with the man behind the new version of Mission to the Unknown.
Colin Baker and the cast of The Ultimate Adventure look back on the Doctor Who stageplay.
Backstage with Colin Baker at Leeds' Grand Theatre in 1989.
War World – an in-depth look at the script originally intended for the 1989 stage production.
Cyber Leader David Banks dips into the TARDIS tin.
Tributes to the king of Doctor Who extras Pat Gorman and visual effects designer Richard Gregory.
Former script editor Andrew Cartmel remembers Happiness Patrol writer Graeme Curry.
A preview of this year's Record Store Day releases.
Part Three of Herald of Madness, a new comic strip adventure featuring the Thirteenth Doctor and her friends.
How to dress like the First Doctor – along with his friends and foes.
Does the 1996 TV movie impress the Time Team?
The Blogs of Doom, audio reviews, previews, news, prize-winning competitions and much, much more!
DWM 537 is on sale from 4 April, priced £5.99.
With kind thanks to those folks at DWM