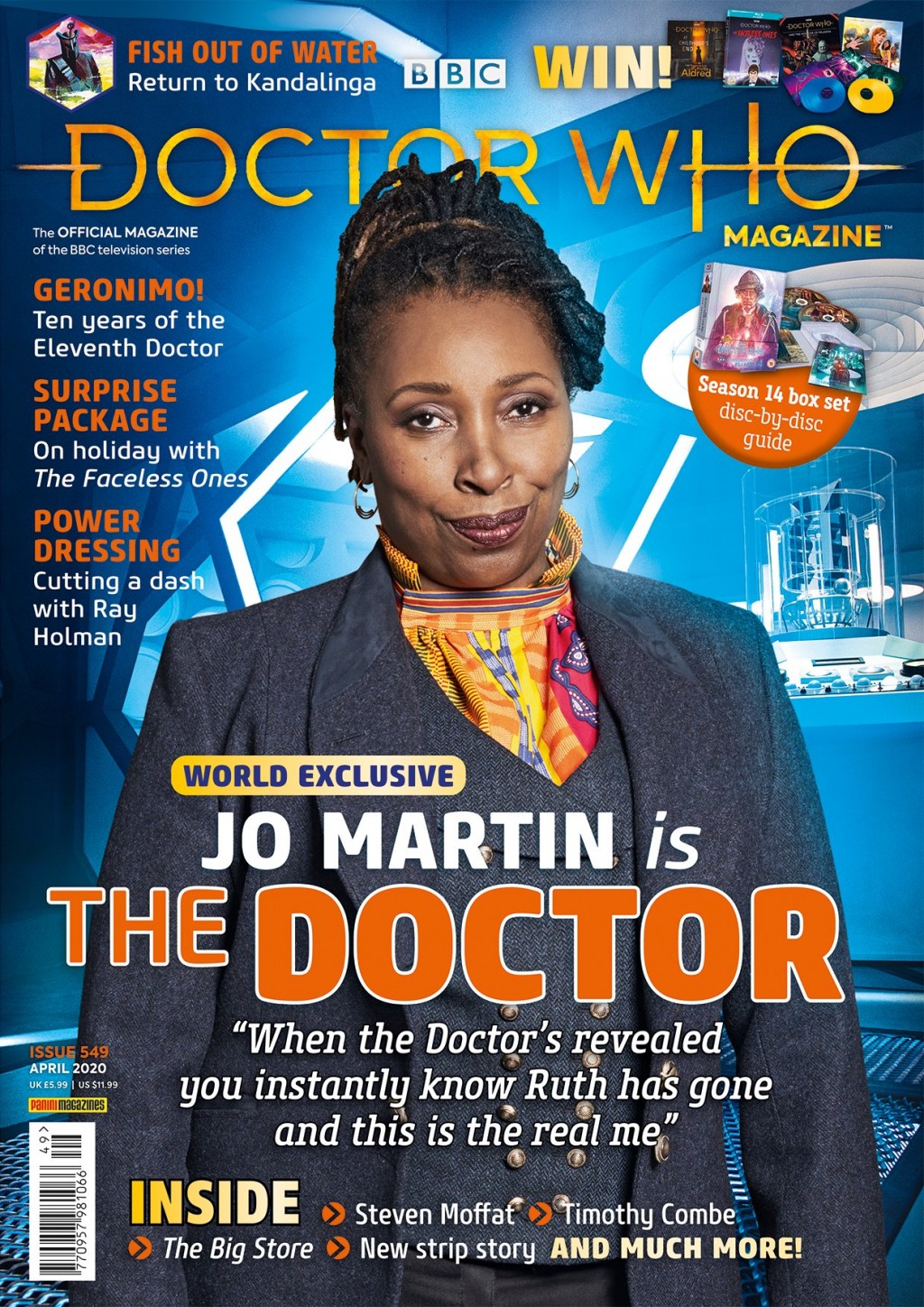 WORLD EXCLUSIVE: JO MARTIN IS THE DOCTOR!
The latest issue of Doctor Who Magazine has an exclusive interview with Jo Martin, who guest-starred as the Doctor in Fugitive of the Judoon and The Timeless Children. Other highlights include:
Ray Holman reveals how he created the costume worn by Jo Martin's Doctor.
A celebration of ten years of the Eleventh Doctor with new insights from former showrunner Steven Moffat.
An exclusive preview of the new, animated version of The Faceless Ones.
A disc-by-disc guide to the new Season 14 Blu-ray box set.
The second part of an interview with Timothy Combe, director of Doctor Who and the Silurians and The Mind of Evil.
Plot Devices revisits some of the real historical figures the Doctor has met over the years.
The Fact of Fiction continues its epic exploration of The Daleks' Master Plan.
How to recreate the Fifth Doctor's costume.
A new series of articles begins with a look back at The Fishmen of Kandalinga.
Updates on Doctor Who luminaries, past and present, with Time and Space Visualiser.
Public Image looks at how Doctor Who is doing in the TV ratings.
Share your views about the latest series of Doctor Who in the annual season survey.
Part One of The Piggybackers, a new comic-strip adventure featuring the Thirteenth Doctor and her friends.
Big Finish previews and reviews, news, prize-winning competitions, The Blogs of Doom and much more!
On sale from Thursday 5 March 2020
£5.99 (UK)