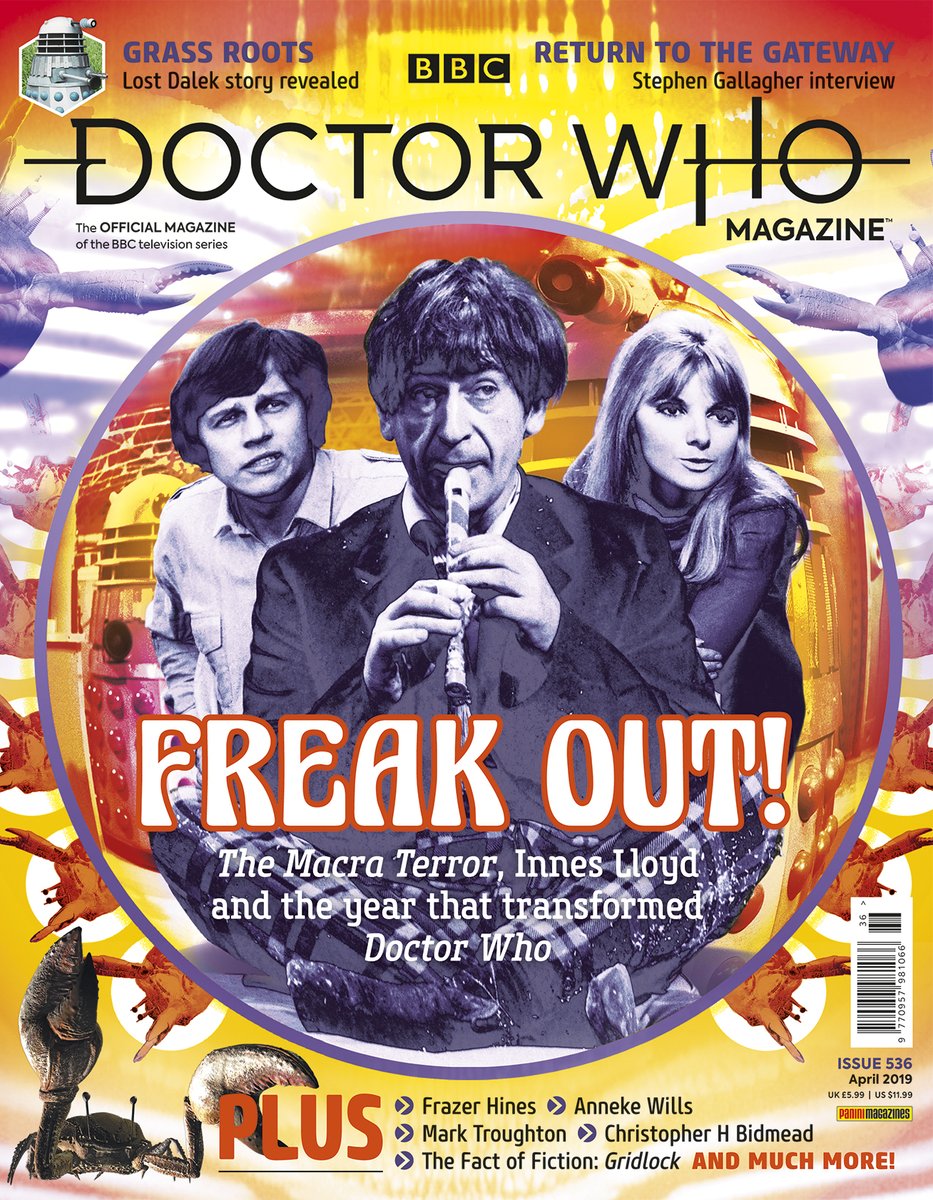 ANIMATED MACRA TERROR, ONLY IN DOCTOR WHO MAGAZINE 536!
This issue also includes:
Anneke Wills and Frazer Hines recall the making of the original Macra Terror
A lost Dalek story from 1966 – and the previously untold story of its celebrated writer
A tribute to 1960s Doctor Who producer Innes Lloyd
An interview with Mark Troughton about his famous father
Writer Stephen Gallagher tells DWM about his new take on the 1981 story Warriors' Gate
The second part of an exclusive interview with Season 18's script editor Christopher H Bidmead
How did the Doctor become such a rebel? DWM investigates how the series changed during the 1960s…
Part Two of Herald of Madness, a new comic strip adventure featuring the Thirteenth Doctor and her friends
Cosplayers recreate the Fourth Doctor's Season 18 style
The Fact of Fiction delves into the 2007 story Gridlock
Our verdict on Tom Baker's Doctor Who novel Scratchman and the Season 18 Blu-ray box set
The Blogs of Doom, audio reviews, previews, news, prize-winning competitions and much, much more!!
DWM 536 is on sale from 7 March, priced £5.99.
With thanks to those kind folks at DWM