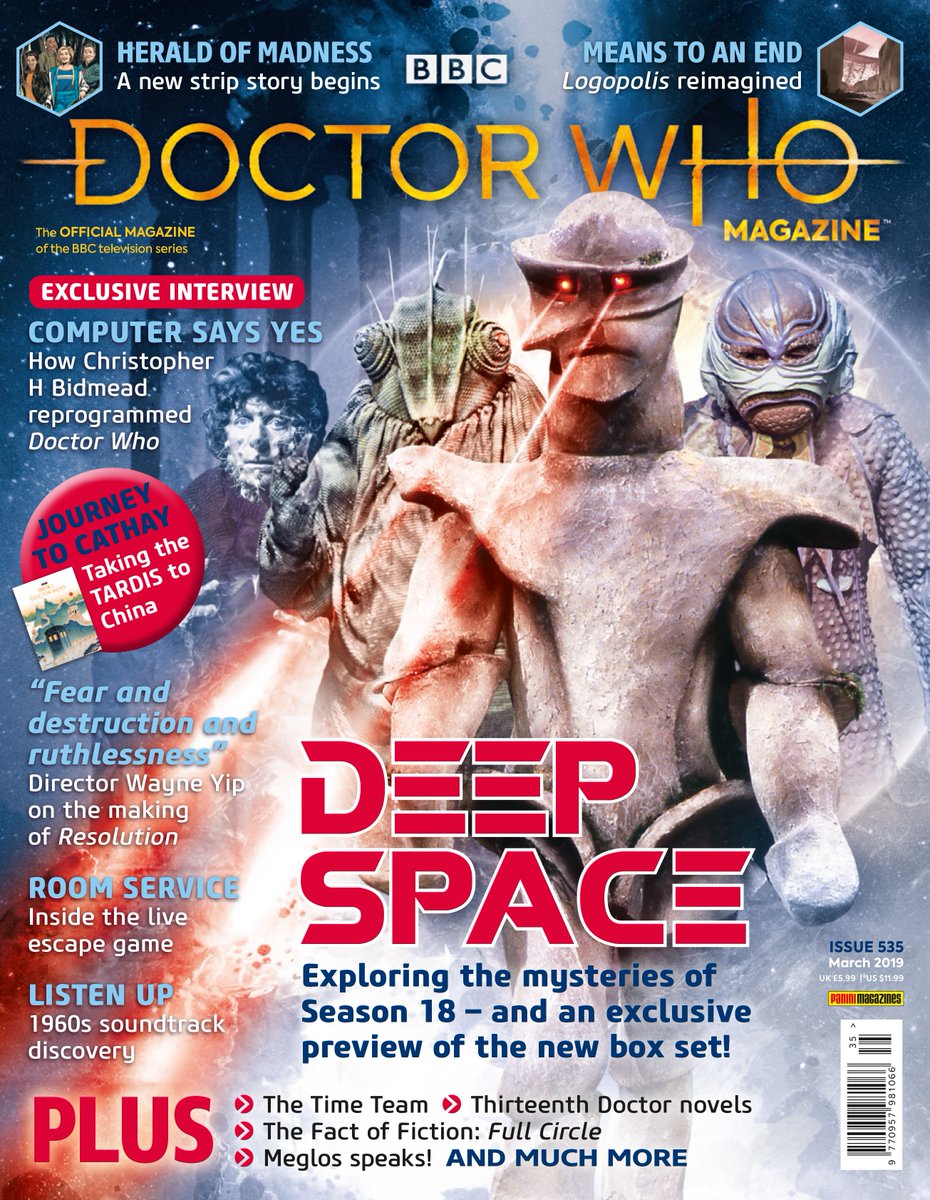 RESOLUTION'S DIRECTOR WAYNE YIP TELLS DWM HOW HE BROUGHT THE 2019 NEW YEAR'S DAY DALEK STORY TO LIFE!
Doctor Who Magazine 535 also includes:
An exclusive preview of the Doctor Who: The Collection – Season 18 Blu-ray box set – and a look behind the making-of Logopolis' digital makeover
An exclusive interview with Season 18's script editor Christopher H Bidmead
DWM investigates the story of the 1960s Doctor Who audio recordings which were discovered in a skip at the end of 2018
A visit to one of the Doctor Who escape rooms which are opening across the UK
An interview with Feifei Ruan, the artist commissioned to create Chinese-inspired Doctor Who artwork for Shanghai Comic Con
Part One of Herald of Madness, a brand-new comic strip adventure featuring the Thirteenth Doctor and her friends
The Time Team watches 2006's Love & Monsters and explores what it means to be a Doctor Who fan
The Fact of Fiction delves into the 1980 Fourth Doctor story Full Circle
An in-depth look at how Resolution performed in the ratings
The Blogs of Doom, reviews, previews, news, prize-winning competitions and much, much more!!
With thanks to those kind folks at DWM