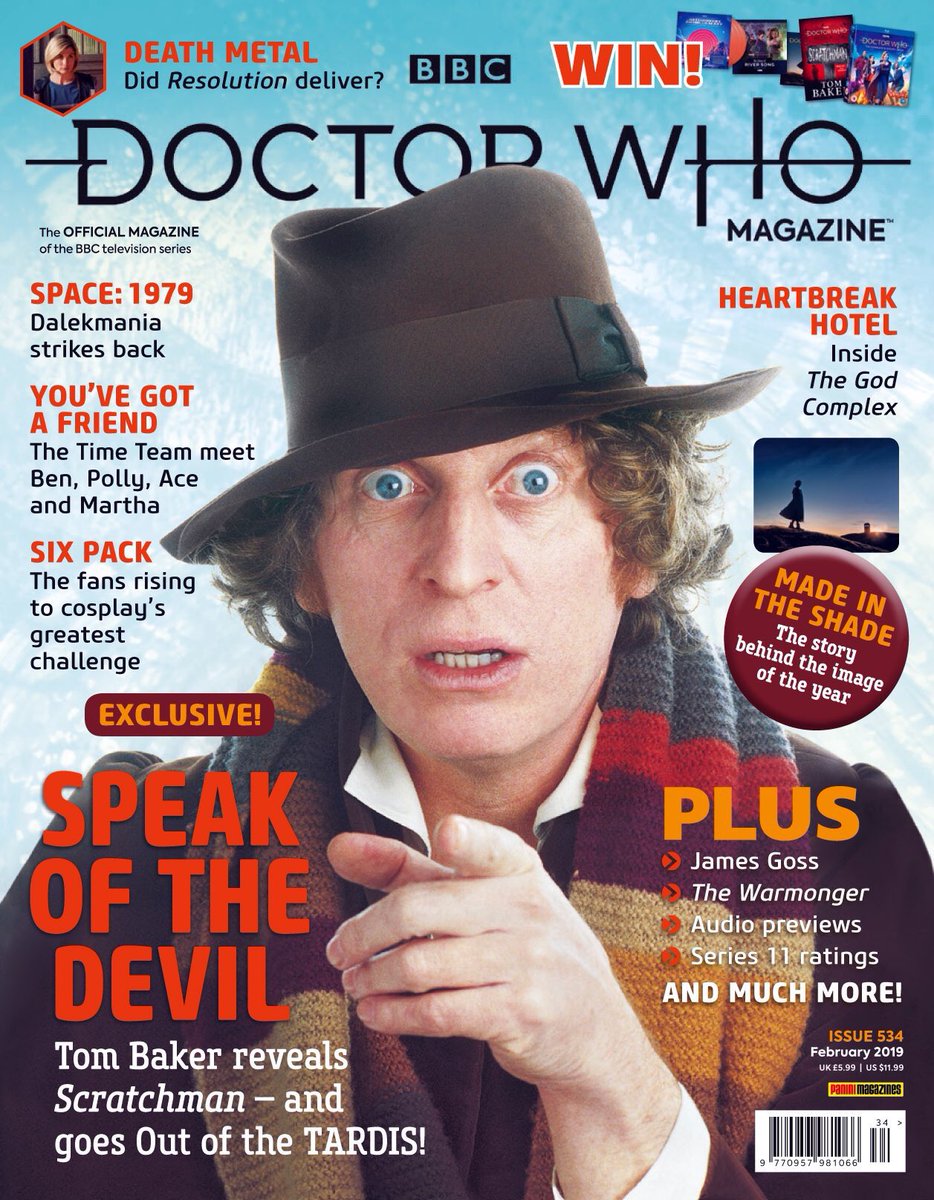 TOM BAKER SPEAKS TO DWM AHEAD OF THE PUBLICATION OF HIS FIRST DOCTOR WHO NOVEL!
Doctor Who Magazine 534 also includes:
Tom Baker answers questions from our TARDIS tin
An interview with Doctor Who author James Goss, who helped Tom write Scratchman
Actor Shaun Dooley (who played Epzo in 2018 episode The Ghost Monument) reveals his photographic contribution to Series 11
A look at BBC Audio's resurrection of the 1970s Dalek Annuals
Part Four of The Warmonger, a brand-new comic strip adventure featuring the Thirteenth Doctor and her friends
The Time Team watches three episodes – from 2007, 1966 and 1987 – which introduce new companions
Cosplayer Jamie Lenman shows his appreciation for the Sixth Doctor's coat
The Fact of Fiction delves into the 2011 Eleventh Doctor story The God Complex
DWM's reviews of Series 11 episodes It Takes You Away, The Battle of Ranskoor Av Kolos and the New Year's Day Special Resolution
An overview of Series 11's ratings
Answers to the DWM Christmas Quiz
The Blogs of Doom, reviews, news, prize-winning competitions and much, much more!
DWM 534 is on sale from 10 January, priced £5.99.
With thanks to those kind folks at DWM