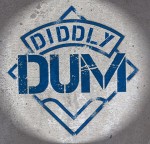 Check out the first installment of The Diddly Dum Podcast which launched this month.
The blog, says:
Welcome to the blog of The Diddly Dum Podcast. A project by three Doctor Who fans who, having listened to many of the other Doctor Who podcasts out there, finally decided: we can do much worse than those if we really put our minds to it.

So, please enjoy or curse our coming efforts but, whatever you do, always remember one thing – it is forbidden to dump bodies in the river.
The first installment of the podcast is titled Journey into Terror:
Here's the first Diddly Dum Podcast in which we find that an empty 1970s Dalek bubble bath counts as an action figure, that there's no tea for the Doctor and Harry, that the show has a missing comedy story and that savages can look great in rugby shirts.