Big Finish Productions have won the award for Best Online or Non-Broadcast Audio drama at the 2014 BBC Audio Drama Awards.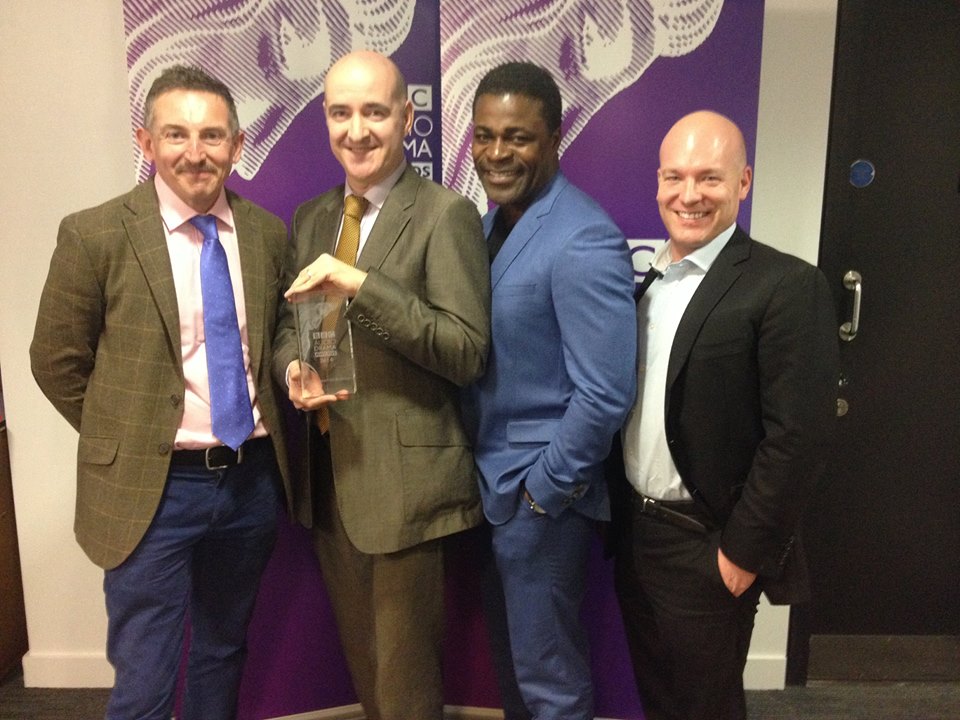 The award is for Dark Eyes, a four part audio adventure, written and directed by Nicholas Briggs. The story stars Paul McGann as The Eighth Doctor and features Ruth Bradley as Molly O'Sullivan, Peter Egan as Straxus with Nick Briggs voicing the Daleks, as he does for the TV series.
The ceremony took place at the Radio Theatre at BBC Broadcasting House in London, hosted by Lenny Henry and the Director-General of the BBC, Tony Hall.
On facebook, actress Lisa Bowerman, said:
Big congratulations to Nick Briggs, David Richardson and Jason Haigh-Ellery for just winning the best drama (non broadcast/digital category) – for Doctor Who – Dark Eyes – at the BBC Audio Drama Awards!!
To celebrate their win tonight Big Finish have announced a special offer on all Eighth Doctor main range audio adventures:
We're absolutely thrilled to have won the BBC Audio Drama Award for Best Online or Non-Broadcast Drama with Doctor Who – Dark Eyes: The Great War! We're celebrating by making the Eighth Doctor's main range adventures £5 and Dark Eyes half price on CD (and returning the download to its pre-order price) – on past the weekend and into Tuesday!