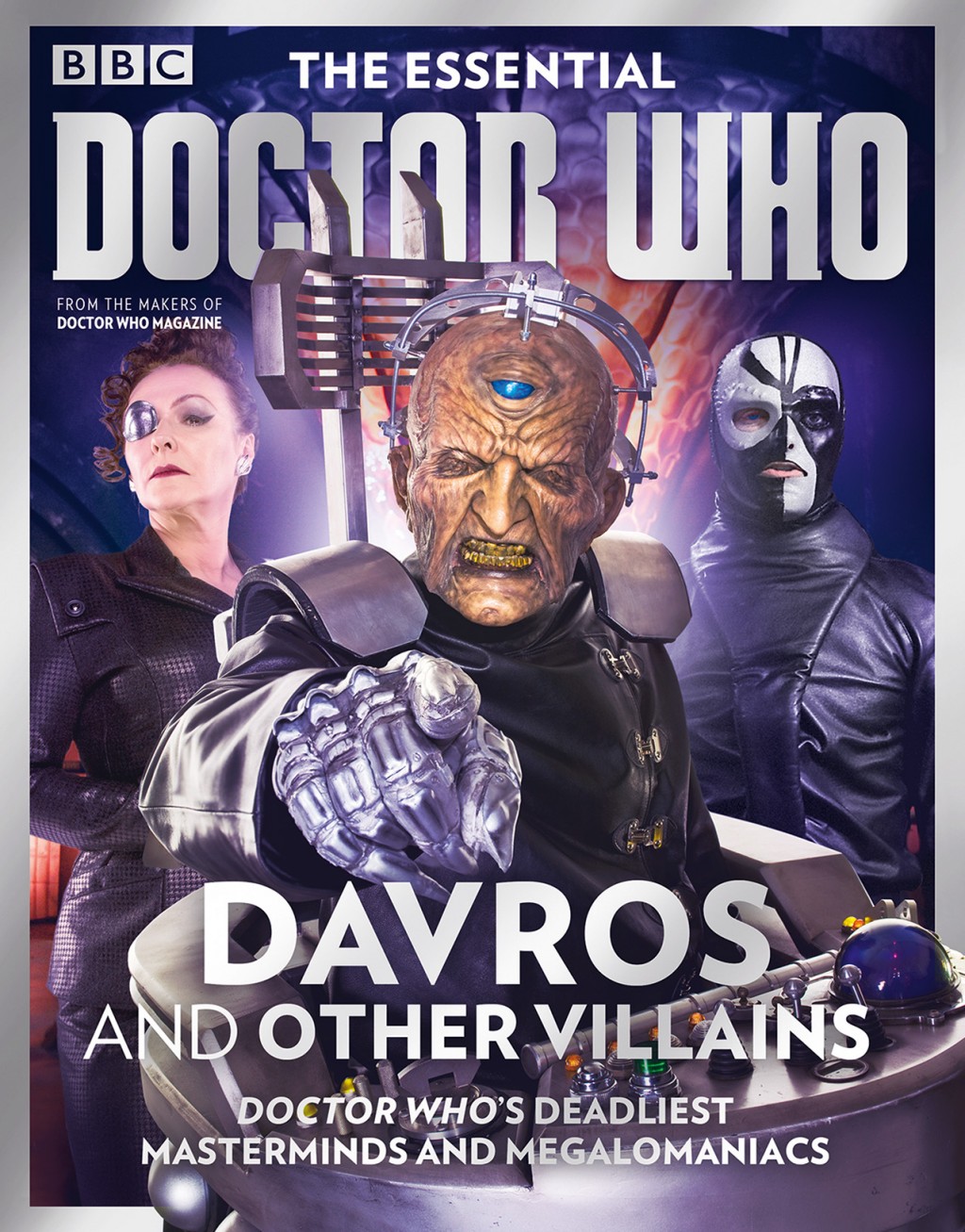 PANINI'S LAVISH SERIES OF BOOKZINES – THE ESSENTIAL DOCTOR WHO – CONTINUES WITH A 116-PAGE ISSUE DEVOTED TO DAVROS AND DOCTOR WHO'S OTHER NOTORIOUS VILLAINS!
"The last issue dealt with monsters," says editor Marcus Hearn, "so this time we're turning our attention to the Doctor's humanoid adversaries. Davros made a huge impact in the recent story The Magician's Apprentice/The Witch's Familiar, so he leads the charge!"
Davros and Other Villains includes exclusive interviews with Davros actors Terry Molloy and David Gooderson, Andy Wisher (son of original Davros actor Michael Wisher), Peter Miles (Nyder in Genesis of the Daleks) John Challis (Scorby in The Seeds of Doom), Paul Darrow (Tekker in Timelash) and 1960s companion Anneke Wills. We reveal the story behind the stage play The Trial of Davros and examine the careers of Kevin Stoney (Mavic Chen in The Daleks' Master Plan and Tobias Vaughn in The Invasion), Michael Gough (the Toymaker in The Celestial Toymaker), Tony Beckley (Harrison Chase in The Seeds of Doom) and Roger Lloyd Pack (John Lumic in Rise of the Cybermen/The Age of Steel).
The centrepiece of this issue is an epic countdown of the 50 most villainous plots in Doctor Who history, from the early black-and-white episodes to the most recent series. What will be number one?
The Essential Doctor Who: Davros and Other Villains is on sale now at WH Smith and all good newsagents, price £9.99.
Thanks to Tom Spilsbury